Many of us do it. You want to get away from your home or office and find a relaxing setting like a coffee shop to use your notebook computer or other electronic device. At some point you're ready to grab a cup of coffee or snack, but then think about the hassle it would be to take your device with you. You decide to leave it behind thinking it will just be a short time before you come back to your table. While your intent may be to step away from your device for only a short time, you may be distracted by activity going on around you…sometimes intentionally.
The distraction scheme. A tactic used by criminals which involves two or more people working in tandem with each other against their target to commit theft of computers and other portable electronic devices. In the coffee shop scenario you decide to step away, maybe to purchase a store item. While the overwhelming majority of people would not steal your device (or other items), someone with intent on doing so may engage you in a seemingly innocent conversation, but their true motive is to purposely draw you into a distracting conversation. For example, rather than asking a simple question, such as the time of day or what the "must have" store item is, the perpetrator asks for directions to a local attraction or highway in an attempt to get you to think deeper, thereby taking your mind off your device. While one perpetrator distracts you their "partner in crime" walks off with your device… and now you're a victim of theft. Even if your device wasn't stolen, maybe an external thumb drive storing sensitive information such as passwords and personal information was taken.
Enjoy the time away from work or home, but take it from a private investigator who has received many calls from victims of theft. Avoid that "sinking feeling" often associated when something valuable is missing by resisting the temptation to leave your valuables at a table.
Some other ways to protect your device. Install and use a VPN (virtual private network) on your device while using public Wi-Fi, use antivirus on your PC, strong passwords, a lock screen and device encryption, as well as turning on the find your device feature (If your device is from your employer/campus there may be limitations on what you can do with your device).
Slide 1
"I was satisfied with your service! You care about your client and know what you are doing."
Slide 1
"During a difficult time in my life you helped me get the evidence I wanted on video. I will recommend you to others who may need the services of a private investigator. Thank you!"
Slide 1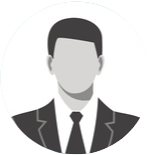 "It felt good being able to talk to the owner of a company and found you to be friendly, professional and understanding of the difficult situation I'm going through. I didn't feel you were trying to sell me something I didn't need and would definitely recommend you to others who need help."