Understandably, after an accident you may experience an adrenaline surge, an increase in heart rate and confusion may set in. Things can be overwhelming but try to remain calm. Being prepared and taking some basic actions at the time of the accident can be helpful in a claim later. Some things to remember include:
Safety/Medical Issues. Contact the police/call 911. Inform the police and other first responders about injuries you sustained. Of course, seek medical attention if needed and inform those treating you if there are medical issues you have such as allergies. Keep an emergency medical kit, flares and safety cones in your vehicle as they may be needed.
Exchange insurance and contact information. Ask other parties involved for their contact and insurance information, including their name, residential and email address, phone and driver's license number and insurance company/policy number. The driver of the vehicle may not be the insured, so try to obtain the contact information for each involved party, including the insured.
Accident Report. Sometimes even during what may appear to be a minor motor vehicle accident, stress can affect your ability to recognize injuries or damage to your vehicle at the time and further affect your decision to call for a police/medical response. Helpful steps to take after an accident include asking the police if they can prepare an accident report which can be very helpful if a claim is filed.
Document the Accident. If it can be done safely take pictures at the scene, including of all the vehicles involved (e.g., license plates, damage to vehicles/property), as well as document location identifiers such as street signs. Although independent third parties, such as private investigators and insurance adjusters conducting personal injury investigations may be used later to take photos as part of an accident investigation it's a good idea to obtain photos at the time. Often conditions at the scene of the accident which existed at the time will change and the evidence will no longer be there. Sometimes injuries, such as bruising and swelling not evident at time, may develop following the accident. Injuries should be photographed and documented.
Identify Witnesses. Helpful steps to take after an accident also include identifying witnesses which can be very valuable in determining liability. If there are any known witnesses at the time ask them for their contact information. Read our blog, on the importance of witnesses after accidents for more helpful information.
Slide 1
"I was satisfied with your service! You care about your client and know what you are doing."
Slide 1
"During a difficult time in my life you helped me get the evidence I wanted on video. I will recommend you to others who may need the services of a private investigator. Thank you!"
Slide 1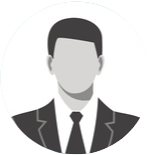 "It felt good being able to talk to the owner of a company and found you to be friendly, professional and understanding of the difficult situation I'm going through. I didn't feel you were trying to sell me something I didn't need and would definitely recommend you to others who need help."