Private Investigator in CT 
Professional, Trusted & Confidential. A leading private detective agency with substantial resources. Clients have expressed Connecticut Investigative Solutions, LLC is a company they can trust to provide them with high quality investigations with an exceptional level of service. Large or small, every client is important to us. Call and ask for Jon, the owner and licensed private investigator in CT known for helping client's with their difficult situations and providing high value results. His private detective agency has built a solid reputation for the ability to uncover evidence of high value in a variety of cases, including personal investigations involving infidelity and child custody, to sensitive background checks and corporate investigations.
Owner's Personal Message
"I run my business with the strong belief that if I provide my clients with an exceptional level of service in a cost effective and professional manner they will come back to me in the future with their investigative needs."

Read just a few client provided testimonials below of what people have to say about Connecticut Investigative Solutions, LLC. (At the understandable request of the client or for other confidential business purposes only the initials of client names are used.)

Slide 1
"I was satisfied with your service! You care about your client and know what you are doing."
Slide 1
"During a difficult time in my life you helped me get the evidence I wanted on video. I will recommend you to others who may need the services of a private investigator. Thank you!"
Slide 1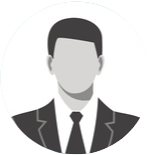 "It felt good being able to talk to the owner of a company and found you to be friendly, professional and understanding of the difficult situation I'm going through. I didn't feel you were trying to sell me something I didn't need and would definitely recommend you to others who need help."


For additional services please go to the main menu at the top of the website.
Why Use Connecticut Investigative Solutions?
Trusted & Confidential
Trusted by clients Connecticut Investigative Solutions understands we reflect on the client's image and that evidence obtained during an investigation may be viewed by attorneys, judges, the insurance industry or law enforcement. Any one of these parties reviewing the case may have an impact on the outcome. The name of the detective investigative agency you use will inevitably become known and the agency may be asked to provide testimony on your behalf. The owner and licensed private investigator in CT is highly regarded among other private investigators as well other industry professionals and attorneys. He has valuable courtroom and testimonial experience with a track record of producing high value results in a confidential manner that have held up to the scrutiny of court.
Personalized Attention
Every client and every case is important to us. Connecticut Investigative Solutions is a small veteran owned private detective agency in CT providing personalized attention and care on cases. The relationship we have with you begins with understanding what you're looking for during the initial consultation. Each case is unique and calls for a tailored approach. You will have one point of contact available from a licensed private investigator in CT. Status updates are provided during the investigation so you won't be left in the dark on how your case is progressing.
Problem Solving Ability & Experience
While we know clients appreciate the personalized attention received we understand you're hiring us to help you try and solve a problem. The investigative process begins by taking an analytical approach. The owner and licensed private investigator in CT will examine the information and the situation in order to shape a planned course of action. Whether the goal is to evaluate a matter involving a personal injury, or get to the bottom of a relationship issue in your personal life we will work hard to uncover the facts. Connecticut Investigative Solutions has a long track record of producing high value results.
7 reasons to use us for surveillance
Notably, whether it's support services for businesses, attorney's or individuals, investigations focus on the nature of the case and the client's objectives.